WATCH: Nicki Minaj Performs "Good Form" & "Woman Like Me" (Ft. Little Mix) at 2018 MTV EMAs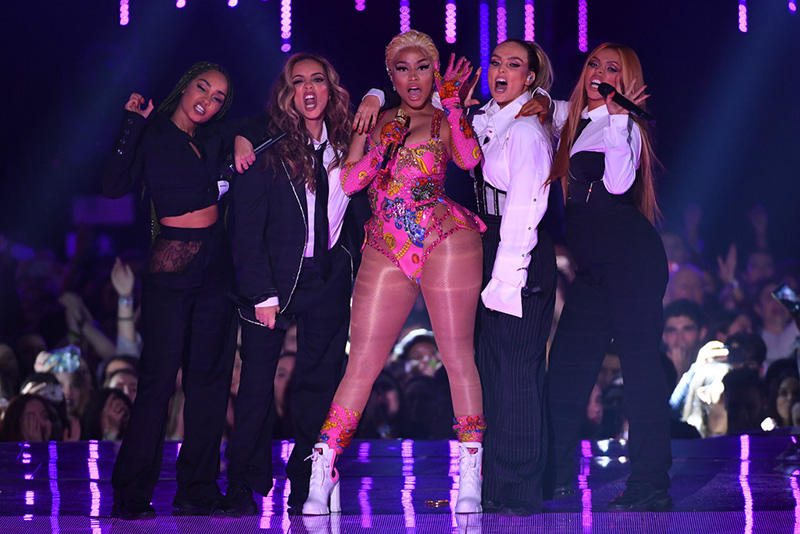 Nicki Minaj opened up the 2018 MTV Europe Music Awards with a performance medley featuring Little Mix.
Following a grand entrance, Nicki kicked off the performance solo with a dazzling rendition of her Queen standout track "Good Form."
She was then joined by Little Mix for their collaboration single "Woman Like Me," marking the first time the quartet and the rap queen performed the record live together.
Minaj later performed alongside Jason Derulo and David Guetta for their high-powered record "Goodbye" and she also grabbed the best hip-hop award.