WATCH: H.E.R & YBN Cordae Give Soul-Stirring Performance of "Lord is Coming" at the 2019 BET Awards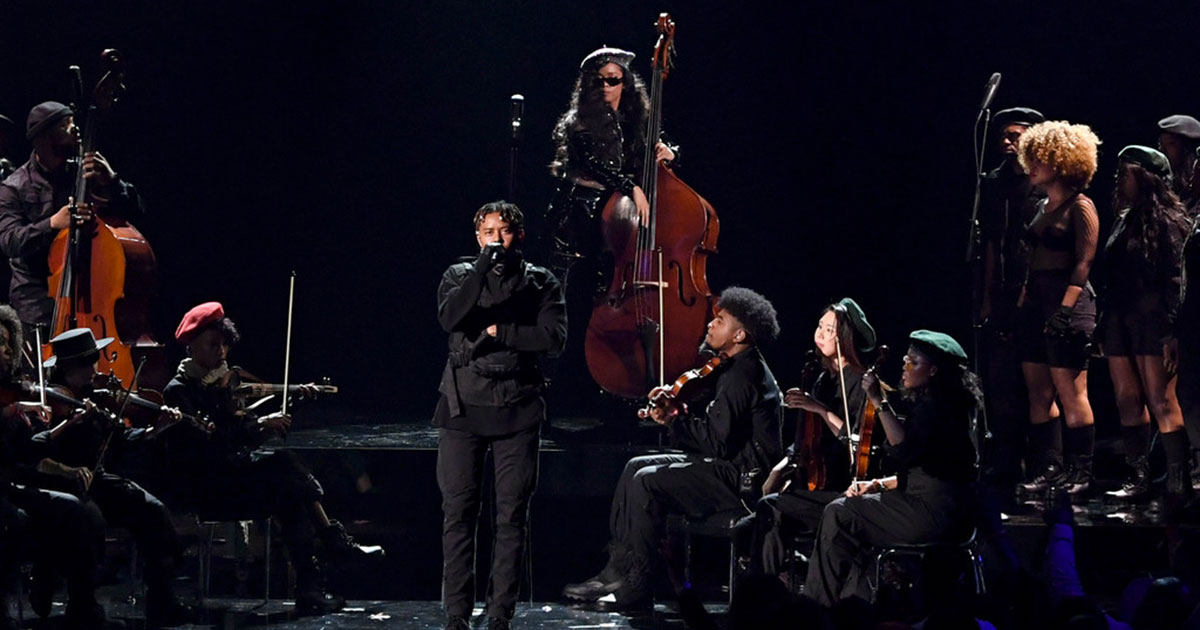 Following an introduction from the Exonerated Five (formerly known as the "Central Park Five"), H.E.R. and YBN Cordae moved the 2019 BET Awards audience with a soul-stirring performance of "Lord is Coming."
Dressed in all black and rocking a blinged out beret, H.E.R. kicked off the performance with an extended spoken-word intro.
And when YBN Cordae came onstage to rap his verse (a new and welcome addition to the song) H.E.R. grabbed an upright bass and started plucking away, showing off her musical versatility.
Watch the performance up top.