WATCH: Bhad Bhabie & Woah Vicky Get Into Fight in the Studio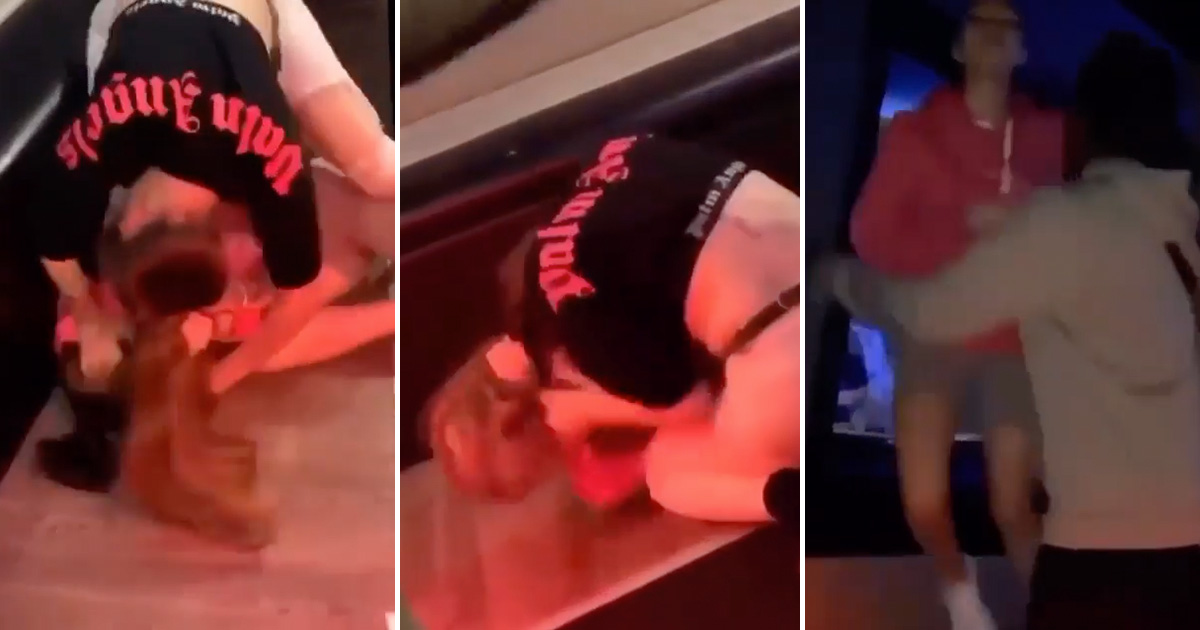 Video footage just surfaced showing Bhad Bhabie and Woah Vicky fighting in a recording studio on Wednesday (Oct. 30).
Bhad Bhabie is best known as the "Cash Me Ousside" girl who turned her internet fame into a budding rap career, while Woah Vicky is famous for calling herself a Black woman and talking about how thick she is on Instagram.
The two have been beefing for a while now. Last April, another video emerged showing Bhad Bhabie running up on Woah Vicky while Lil Tay (the foul-mouthed Asian child rapper who is also an internet star) stood by and watched.
We have no idea what sparked this latest physical altercation, however, it appears as though Woah Vicky was in the studio and Bhad Bhabie pulled up on her to fight, as someone can be heard in the video footage saying to Bhad Bhabie: "You came in here and got beat up, you dumb as hell!"
Watch the footage below:
And here are screengrabs from their respective IG Stories of them explaining what went down and trying to set up a round 2: