WATCH: 2018 BET Awards Performances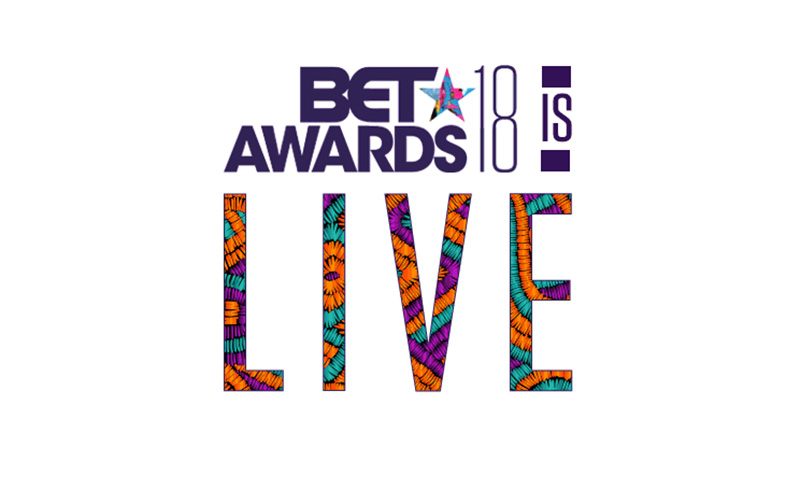 The 2018 BET Awards went down Sunday night (Jun. 24) at the Microsoft Theater in Los Angeles and here are the performances from the biggest night in black entertainment.
Scheduled performers included Nicki Minaj, Migos, Miguel, Big Sean, 2 Chainz, Meek Mill, Janelle Monae, and many more.
Watch the performances from the 2018 BET Awards below:
JAY ROCK – "WIN"
J. COLE (FEAT. DANIEL CASESER) – "FRIENDS"
Listen closely or you might miss the message in @JColeNC's #BETAwards performance of 'Friends' with @DanielCaesar and @Wale! pic.twitter.com/NPmc0RFPxv

— #BETAwards (@BETAwards) June 25, 2018
MIGOS – "WALK IT LIKE I TALK IT" & "STIR FRY" MEDLEY
MIGUEL – "COME THROUGH AND CHILL" & "SKY WALKER"
NICKI MINAJ – "CHUN-LI," "RICH SEX" & "BIG BANK" (FEAT. YG, 2 CHAINZ & BIG SEAN)
H.E.R. – "FOCUS" & "BEST PART" (FEAT. DANIEL CAESAR)
Shoutout to H.E.R. and Daniel Caesar for this beautiful performance! #BETAwards https://t.co/OFa0DCiSU5

— BET (@BET) June 25, 2018
MEEK MILL – "STAY WOKE" FEAT. MIGUEL
ANITA BAKER TRIBUTE PERFORMANCE (JAMIE FOXX, MARSHA AMBROSIUS, LEDISI & YOLANDA ADAMS)
We're caught up in the rapture of this FLAWLESS @IAMANITABAKER tribute from @MarshaAmbrosius! ? #BETAwards pic.twitter.com/jEh8fpIVD3

— BET (@BET) June 25, 2018
ELLA MAI – "BOO'D UP"

JANELLE MONAE – "DJANGO JANE" & "I LIKE THAT"
?@JanelleMonae continues to mesmerize us. We bow to you Queen! #BETAwards pic.twitter.com/5DIy8mS88a

— BET (@BET) June 25, 2018
SNOOP DOGG – "WHO I AM (WHAT'S MY NAME)," "THE NEXT EPISODE," "SUNRISE" & "YOU"
Alright, now! @SnoopDogg is taking us to churrrch… it is Sunday evening after all. ??#BETAwards pic.twitter.com/o0YBTYUTn8

— BET (@BET) June 25, 2018
Who says BET doesn't have the juice?! @iamJamieFoxx closes out Blackanda in style. ??????#BETAwards pic.twitter.com/kdnD50RKb1

— BET (@BET) June 25, 2018