Meet the Parents: Diddy & Lori Harvey (His Son's Ex) Spotted on Romantic Lunch Date With Steve Harvey & His Wife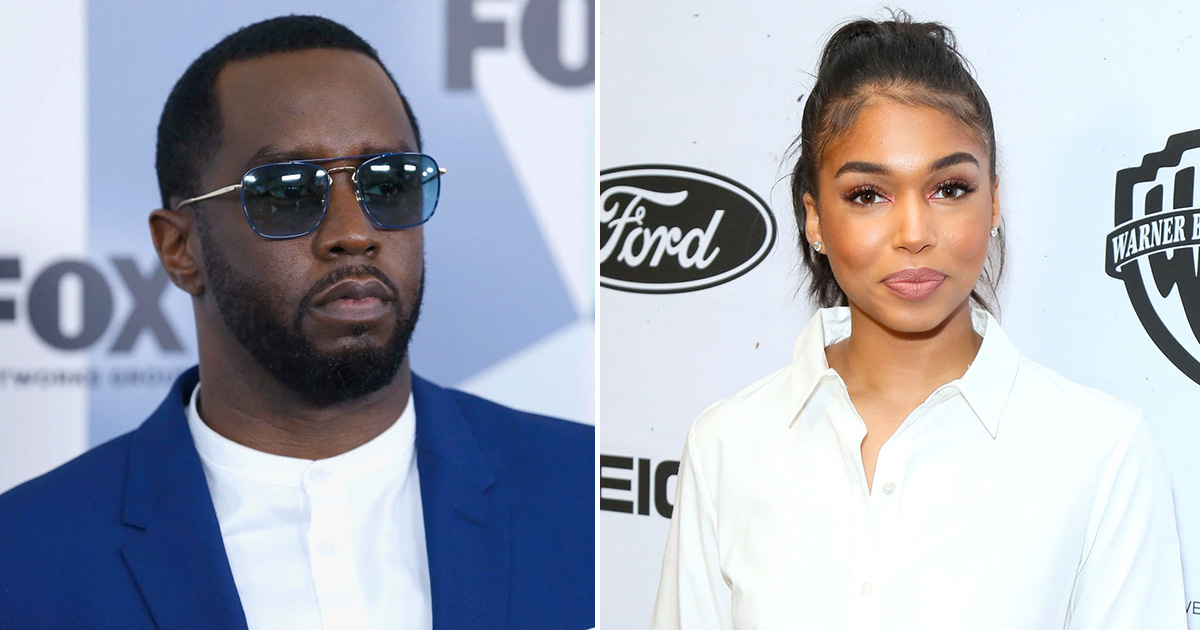 It looks like Diddy and Lori Harvey just might be a couple after all.
Steve Harvey's 22-year-old daughter and the Hip Hop mogul have been rumored to be dating ever since photos emerged online of them taking a  romantic stroll through the Soho neighborhood in Manhattan and wearing matching outfits.
The two were also spotted at a Reggae festival together in Miami, but insisted they were only family friends.
Lori is the ex-girlfriend of Diddy's 25-year-old son Justin Combs and was last seen with him (below) at a Superbowl party held by Diddy in back in February.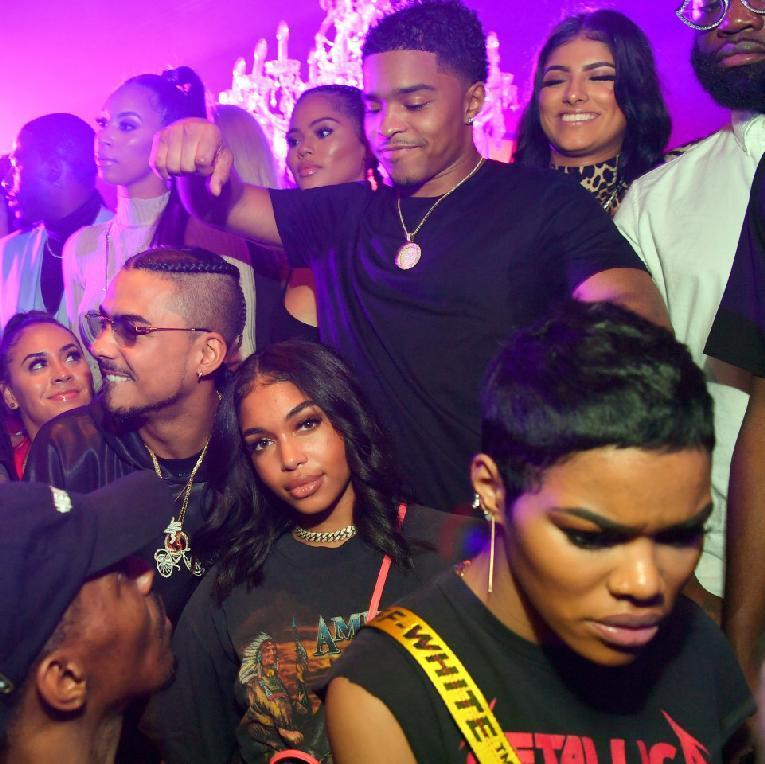 While it's been clearly evident that Diddy and Lori have something going on, this past weekend really confirmed that the two are indeed a couple and Lori's family supports it.
Photos showing Diddy and Lori smiling and hugged up while having lunch with Lori's celebrity father Steve Harvey and his wife Marjorie Harvey in Nerano, Italy has everyone on social media talking.
View this post on Instagram

TSR Staff: Thembi! @ThembiTV_ _____________________________________ #Roommates, one of your new fave couples was spotted out having lunch in Italy! #Diddy, who is in Italy with his kids, was spotted having lunch with his rumored boo #LoriHarvey, who is out there with her parents, #SteveHarvey and #MarjorieHarvey. ____________________________________ There's no word on exactly who Lori travelled to Italy with—her daddy, or her zaddy, but they all linked up and seemed to have a good time. _____________________________________ It's safe to say this wasn't the first time Steve and Diddy met, however, IONO how many times they've met up in this particular 'meet the parents' setting. _____________________________________ A couple of weeks ago we exclusively shared photos of Diddy and Lori taking a stroll down the streets of New York City in matching outfits. At the time, everyone's sentiments were 'somebody check on #JustinCombs' as he reportedly dated Lori prior to his father dating her. All must be well however as Justin was in Italy with his father and siblings as well. _____________________________________ SWIPE for more photos of their lunch date #Roommates! ?: Backgrid
In the photos, Diddy and Lori appear to be extremely happy and having the time of their lives.
Last month, Lori was seen wearing a large diamond ring which caused many to speculate that it was an engagement ring. She quickly shut down the rumors on her Instagram page.
"I'm not engaged. Stop believing everything y'all read on a blog," Lori stated in her Instagram stories.
In the past, Lori has also been romantically linked to other celebrities including Trey Songz and Future.
In June, Diddy's ex Cassie announced that she and her fiance Alex Fine are expecting a baby girl together.
Of course, Twitter has been going in on Diddy and Lori's lunch date with the Harveys. Check out the tweets below:
Justin rolling up on Diddy when he make it back from vacay with his ex Lori Harvey pic.twitter.com/slIlZX730m

— DKT (@darleneturner53) August 4, 2019
Diddy and Justin discussing Lori Harvey….. pic.twitter.com/NDHpubTq2f

— TLiMS63 (@peacewyns93) August 4, 2019
Steve Harvey need his ass whooped for not beating tf out of diddy y'all too grown to let this foolishness continue pic.twitter.com/vchgO8kt8P

— DuRag legend (@jdevon44) August 4, 2019
Justin Combs after he found out Diddy is dating Lori Harvey.
?????? pic.twitter.com/sK2wOtBsbz

— Maita (@piyapiyanka) August 4, 2019
Lory harvey was calling Kim mom and is now "dating" diddy? pic.twitter.com/1PwuAlblhl

— The Don (@IamMarquise_) August 4, 2019
Diddy and his son when they eat at the table pic.twitter.com/ujGXgxjd63

— N. (@_mxxch) August 4, 2019