Kevin Gates Sentenced 180 Days in Jail for Kicking Female Fan, Caught Sleeping in Court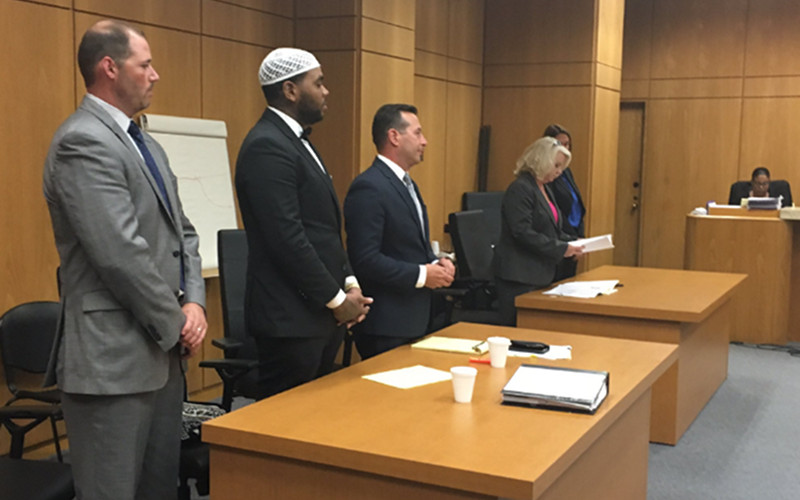 An incredibly unnecessary overreaction has landed Kevin Gates in jail. The 30-year-old rapper was found guilty of battery on Wednesday (Oct. 26) and was immediately taken into custody to serve a 180-day sentence in jail.
The guilty misdemeanor battery verdict is in connection to an August 2015 incident. Gates was performing in Lakeland, FL and kicked a female fan in the chest after she grabbed at his ankles.
Kevin Gates Sentenced 180 Days (6 Months) In Jail For Kicking Female Fan Miranda Dixon in 2015! https://t.co/gTZBXkHQyw#KevinGatesTrial pic.twitter.com/DaUYbAB5Ej

— DAILY EXCLUSIVES™ (@DAILYEXCLUSIVES) October 27, 2016
18-year-old Miranda Dixon said she was only trying to get the rapper's attention, while Gates testified that he feared for his safety and was simply defending himself. His lawyer Jose Baez (also Casey Anthony's lawyer) even tried to use Florida's "Stand Your Ground Law" as a defense. Yes, the same law that allowed Trayvon Martin's killer to go free.
Gates clearly didn't take the trial seriously, as he appeared to be asleep during testimony.
@iamkevingates has head down at trial. Is he sleeping? #KevinGatesTrial @FOX13News pic.twitter.com/bwALQKrvNS

— Evan Lambert FOX 13 (@EvanLambertTV) October 26, 2016
Nonetheless, a jury of six white women found Gates guilty. Baez argued a minimal sentence of 60 days in jail and one year of probation and anger management, but the judge was playing no games and sentenced the rapper to six months in jail. I wonder if Gates is still preaching "All lives matter?"