Daughter of Texas Pastor David E. Wilson Responds to Viral Sex Tape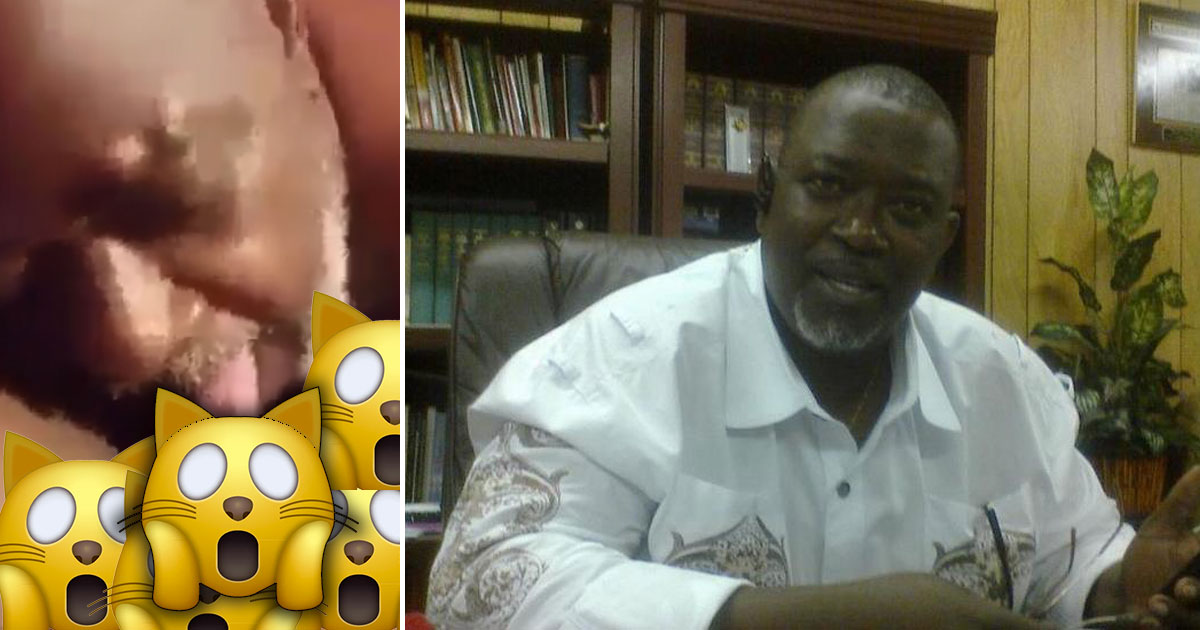 The daughter of Pastor David E. Wilson in Texas has responded to the viral sex tape that has everyone talking and making jokes on social media.
Earlier this week, someone shared a video of a man showing off what that mouf do on an unidentified woman.
PREVIOUSLY: Does This Viral Video Show Married Pastor David E. Wilson Eating the Box of a Woman Who Isn't His Wife?
The general consensus was that the man in the video was Pastor David E. Wilson, who leads BibleWay Ministries & World Out Reach, Inc. in Texarkana, Texas, and the woman featured in the video wasn't his wife.
So far, none of that has been confirmed (or denied), however, the daughter of ANOTHER Texas pastor named David E. Wilson has taken to social media to clear her father's name.
A woman on Facebook named Lola Simone, whose father is Dr. David E. Wilson–the pastor of Great Cornerstone Baptist Church in Dallas, Texas—shared the following message:
"Sometimes we unknowingly share our names with complete strangers. But that does NOT mean we share the same Mission or Faith! I am the daughter of the Great Doctor David E. Wilson. This other David E. Wilson is a man who just so happens to share same name as him."
Simone was forced to make the statement after social media trolls swarmed her father's Facebook page because the other David E. Wilson (from Texarkana) deleted his Facebook page and folks thought her dad was the man in the video.
Ms. Simone wants to make it clear … her father is NOT the man seen in the footage.
The other David E. Wilson hasn't commented on the incident, however, a family member supposedly told Heavy.com they couldn't confirm the validity of the footage, saying that whoever posted the clip may have been simply clout-chasing off Pastor Wilson's name.